Home Gaming PC - LAN-Party Pathfinder
Red Moon Edition
Home Gaming PC - LAN-Party Pathfinder
Intel Corporation – leap ahead
Intel® Core™2 Extreme quad-core processor
Intel® Core™2 Extreme processor - Experience the world's best gaming processor
Intel® Core™2 Extreme Processor
The world's best gaming processor
Extreme dominance built-in. You've battled your enemies in this world and beyond, but never like
this. With an Intel® Core™2 Extreme processor, you'll have the best desktop PC experiences for
years

to come. Bar none.
Quad-core – 45 nm
Experience performance second to none on highly-threaded apps and get in the game like it was
meant to be played with the Intel® Core™2 Extreme quad-core processor QX9650 — the fastest
processor for gaming, media encoding, and just about anything else you could do on your PC.
Let them challenge you and let the annihilation begin.
Intel® P48 Performance Desktop Chipsets
The Intel® P48 Express Chipset continues the Intel chipset legacy and extends it to new levels
with purpose-built capabilities designed specifically to address the key needs of the enthusiast
home

user.
Desktop PC platforms based on the Intel® X48 Express Chipset, combined with either the Intel®
Core™2 Duo, Intel® Core™2 Quad or Intel® Core™2 Extreme processors establish a new
standard

for performance. Designed with headroom and engineering passion, the Intel X48
Express Chipset supports dual-channel DDR3 memory technology, next generation dualX16
PCI Express 2.0 and Intel® Extreme Tuning to unleash exceptional performance in today's
gaming applications.
Motherboard & Graphics Card
ASUSTeK Computer Inc. – Rock Solid • Heart Touching
- Intel® P48 chipset
- Intel®  Core™2 Quad / Core™2 Extreme / Core™2 Duo / Pentium® Extreme /
  Pentium® D /Pentium® 4 Processors
- Dual-channel DDR3 1800 (O.C.) /1600 (O.C.) / 1333 / 1066 MHz
- Fusion System – Next generation thermal design
- Heat Pipe Design – Integration of visual design and performance
- Extreme Tweaker – Republic of gamer
- Golden Capacitor – Exotic material adoption
- ATI CrossFire Technology Support
- Multi-VGA Support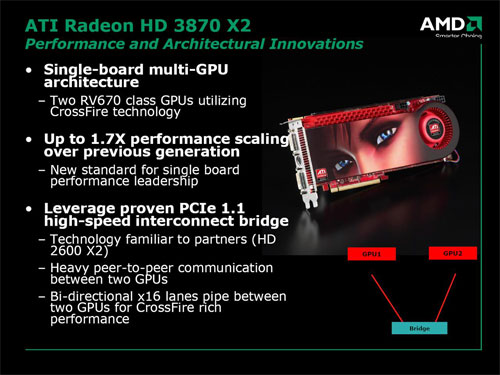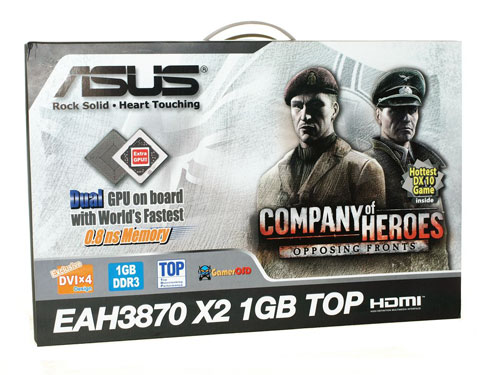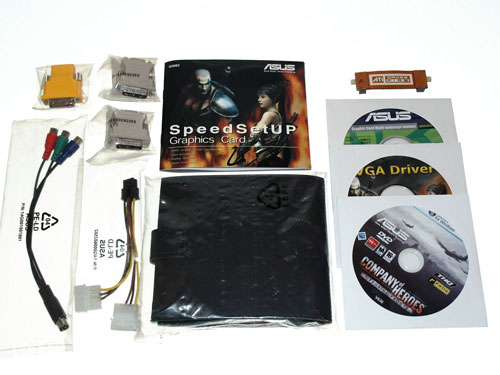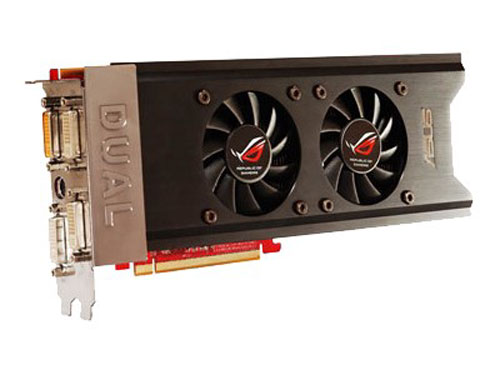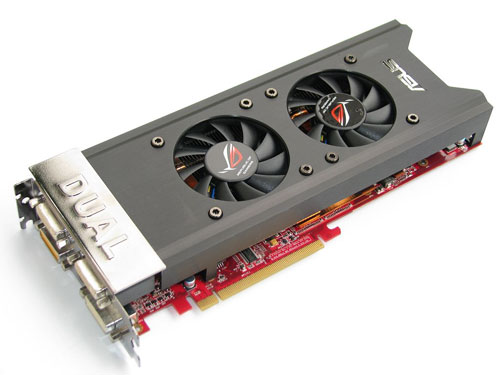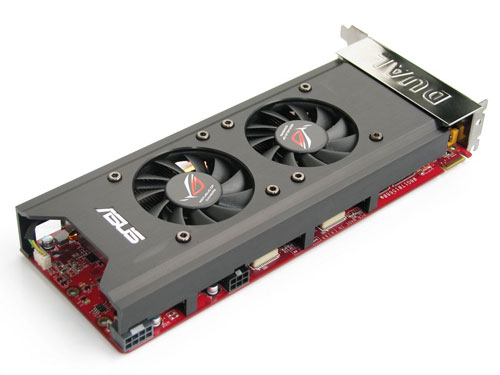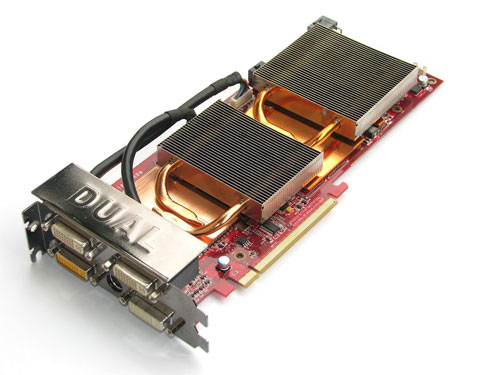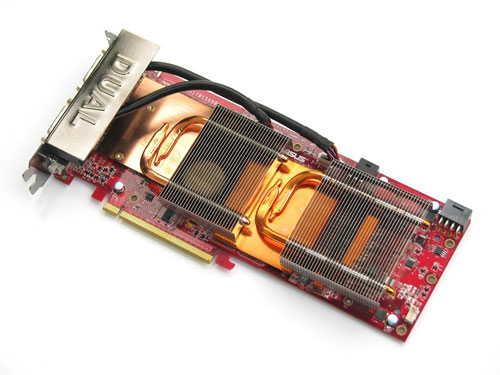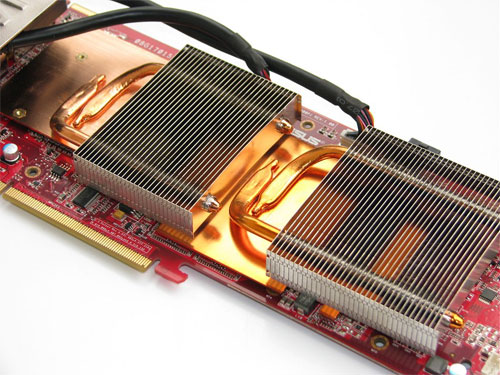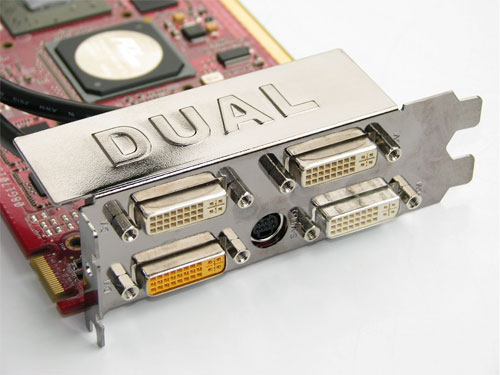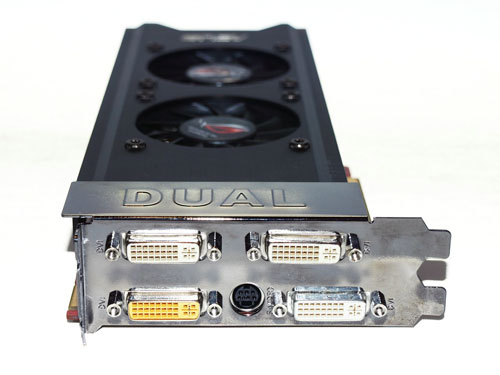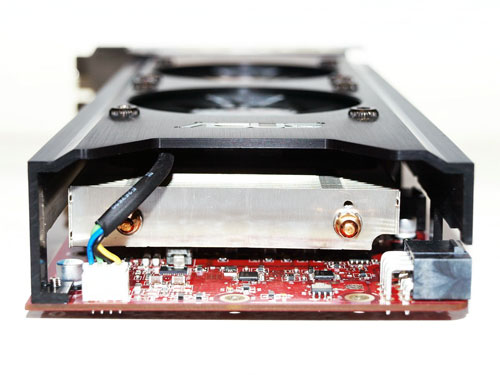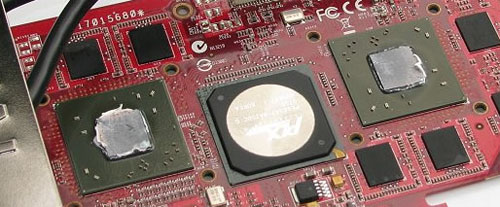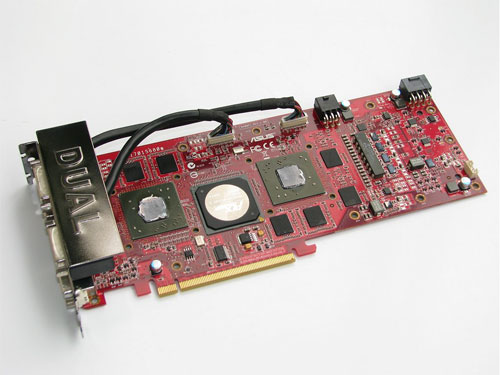 ASUS EAH3870X2/G/3DHTI/1G
ATI Radeon™ HD 3870 X2 -  Dual GPU Solution
Dual-GPU technology – Don't fear cranking up the settings - with dual ATI Radeon™ HD 3870
GPUs

working in exquisite precision, you're ready to dominate the battlefield.
Over 1 teraFLOPS of GPU compute power - 640 stream processors (320 x 2) deliver the raw
horsepower to attack the most demanding graphics applications.
ATI CrossFireX™ – Scale your 3D performance to greater heights quickly and easily with plug-
and-play

ATI CrossFireX technology that supports up to four GPUs.
HD Video Beyond 1080p
The latest Blu-ray and HD DVD movies play smoothly at full 1080p and your CPU is unbound for
other tasks thanks to the Unified Video Decoder. Enjoy quality to spare with resolutions upscaled
beyond 1080p for the most processing-intensive content. And with a choice of digital outputs, you
have more options when enjoying your digital entertainment.
Break-Through Efficiency
ATI Radeon™ HD 3800 Series graphics processors have break-through efficiency, with up to
twice the processing performance per watt than previous generations of high-end AMD GPUs.
Take advantage of the latest graphics features that can help drive productivity at an extraordinary
price.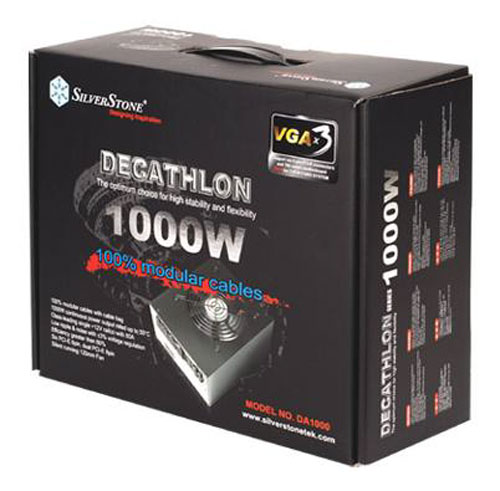 SilverStone Decathlon DA1000
The Decathlon series is highly recommended for overclocking enthusiasts and the DA1000 is no
different by providing the simplicity of 100% modular cable managing system with the all-mighty
80A +12V single rail. Capable of outputting 1000 watts of pure adrenaline to any multi-processors
CPUs through its dual PCI-E 8pin connectors and six PCI-E 6pin connectors, the DA1000 can
support a variety of power usage up to three high-end graphic cards effortlessly. If you are looking
to find something that will provide stable and continuous power to your multi-processors system
with top of the line power hungry add-ons, then the low ripple and noise within +/-3% voltage
regulation of this all-around power will definitely carry out its task with ease.
Documents, pictures and layout © Paul Riis. All Rights Reserved.

<![if !supportLineBreakNewLine]>
<![endif]>